We fix all iPhone Models:
iPhone (1st generation) | iPhone 3G | iPhone 3GS | iPhone 4 | iPhone 4S
iPhone 5 | iPhone 5C | iPhone 5S | iPhone 6 | iPhone 6 Plus
Get Tech Plus provides iPhone repair services in Toledo, Ohio. If you're having issues with your iPhone, bring it to us for an accurate diagnosis and repairs.
Broken Screen
Don't let a broken screen on your iPhone force you into buying a new device. Get Tech Plus can easily repair your iPhone screen so that you can get back to using your device to its fullest.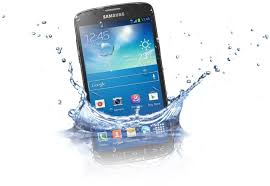 Broken Glass Digitizer
A broken glass digitizer on your iPhone can result in your device not being usable, or being hard to use at best. A broken glass digitizer on your iPhone can quickly be repaired by Get Tech Plus.
Water Damage
If water damage happens to your iPhone, don't try to dry up the moisture yourself. DIY water damage repairs can actually lead to more harm to your device. Let the professionals at Get Tech Plus repair water damage so your device can return to optimal health.
Password Reset
Locked yourself out of your iPhone? Forgetting your password means that you can't access your device. Get Tech Plus can perform a password reset to help get you logged back in quickly.
Frozen Screen
Has your iPhone stopped responding? If no matter what you do to it, nothing happens, you may have a frozen screen, which can be caused by many different issues. Get Tech Plus will diagnose why your iPhone's screen is frozen and then we will repair it for you in a timely manner so you can start using your device again.
Doesn't Power Up
If your iPhone doesn't power up, you may be thinking about getting a new one. But before you go and spend the money on new hardware, bring it to Get Tech Plus so we can repair the issue.
Back Cover Replacement
The back cover on your iPhone protects the battery and the phone's components. A broken or missing back cover can cause issues with your iPhone, but at Get Tech plus, we can easily replace it for you, resulting in your device's continued protection.
Power Flex Cable/Button Replacement
Get Tech Plus will quickly repair your power flex cable or button issues in your iPhone, including button replacement. No matter what version of an iPhone you have, our experts will repair the issues for you so that your device works optimally.
WiFi Problems
One of the best features of an iPhone is the ability to connect to the Internet via WiFi. If your Wifi isn't working properly, you may end up not being able to connect to the Internet, or you'll have to use expensive data. Get Tech Plus will diagnose and repair WiFi problems that you're having with your iPhone.
Charging Port Problems
Stop staying plugged in all day – Get Tech Plus can repair your iPhone's charging port problems. Bring us your iPhone for an accurate diagnosis and repairs.